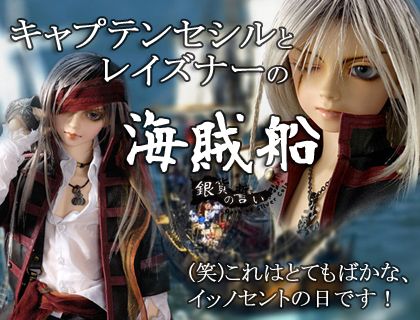 Ahoy, Mateys!
Volks announced on their japanese website the upcoming release of the pirate ship of Cecile and Reisner, the Black Shark, full 1/3 scale. Because of their many years of experience in making models and minatures, they are able to make such a replica, according to them.
For those of you that are particullarly hand on and good at putting things together, this boat will be a resin kit needing assembling. It's measurements are 15 mts. lenght, 3 width, and will have 3 replica sails of around 7 mts. height.
The estimated price: around 2.500.000 yen.
This spanish gallion will be availabe for sale to those Volks VIP members that may assist to the space cruise on the SpaceShipTwo property of Virgin Galactic and will take part at the beginning of 2012.