New Dollheart pre-order available to all USA Dollheart retailers: included Black theme (The Destiny of a Broken Vow)and White theme (Christmas Limited) this time.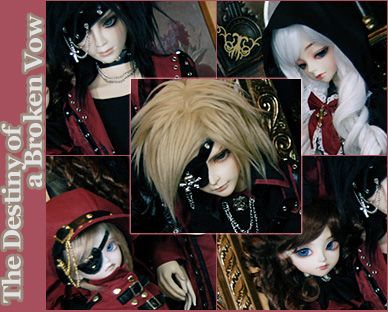 "The Destiny of a Broken Vow" is the new collection of DollHeart with the story about "Time". Sometime, conflict will be appeared because of the mis-undestanding or the different of the expectation. However, I always trust that we should try our best to follow the vow which have been made to another one, no matter the time is changed.
Pre-Order Deadline: 30th Sep, 2009
Launch Date: End of Nov,2009/Begin of Dec, 2009
Yours,
Pasu Lau
Check out their Facebook page for their White Theme/Christmas.