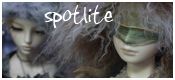 Your name: jazzremiX
Your Legal Name: Maui Comite (please, do not reference this name. If you would like to use a personal name rather than my shop's use Saaya.)
Your Website: http://jazzremix.weebly.com/
How did you get involved in Super Dollfies and customizing them?
A friend showed them to me online and I fell in love with them. Customizing came to me first as a necessity. My 2nd doll was a Dollshe Saint and he arrived with a faceup I did not like. At the time I had so much trouble getting him I didn't want to let him go to an artist, so I decided to do it myself.
What do you do best?
From everything I do, definitely face-ups and narrowing it down, eyebrows.
What Inspires You?
Visual Kei is my biggest inspiration.

What do you want people to think when they look at your Customizations?
That the dolls have personality that reflect their characters.

What do you hope to accomplish in the next 5 years?
I want to be doing drastic modifications, and hopefully, creating my own dolls.

What sorts of things do you enjoy the most about your designs/customizations?
When it's all finished and I put the head on a body, and they look just like I wanted them to.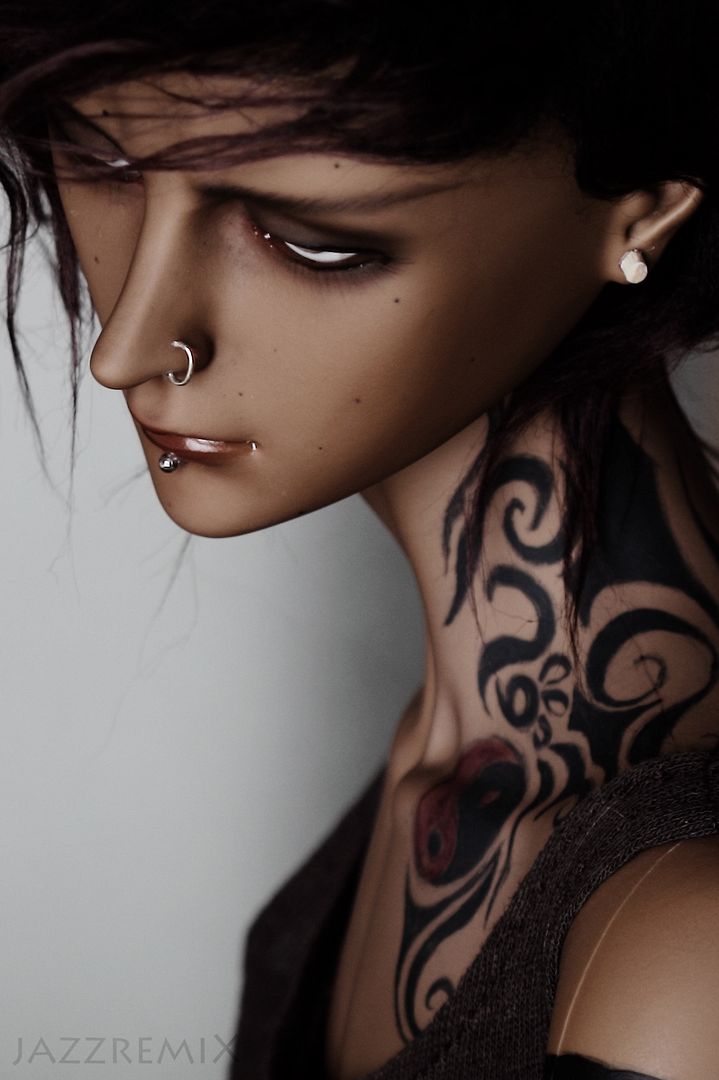 Other than yourself, who are your favorite doll customizers?
My favourite and the one who inspires me the most is SDink. Her dolls are so alive, her work is impeccable and detailed. I love everything about it. Besides, she is a big Dollshe fan, which is also my favourite maker.
What's the Best thing about customizing your own dolls?
Being able to get their personality just right. I love when my new dolls arrive and I see it as a blank canvas just waiting to be worked on.
What's the most difficult thing about doing customizations (your mods, face-ups, tats, etc) and altering them?
I don't do permanent mods anymore because I feel very uneasy, so the hardest are tattoos. It's hard to get as many details as I want in them.
What type of dolls do you enjoy customizing (male/female/brands)?
I love both genders for different reasons. Girls can be colourful and gentle, whilst boys can have heavy brows and expression marks. My favourite brand is Soom and Volks.

What is your favorite style to create?
Heavy eye shadows and piercings. I think it's influenced by Visual Kei.
Who would you love to collaborate with?
I'd love to collaborate with a modder. Someone who does drastic changes to the dolls. I think that would be very interesting.
Why choose doll customizing as a form of Self Expression?
I love art in general and I like human make up. I think it's a very relaxing and enjoyable way of spending time.
How long does it take from start to finish on a typical doll to create and complete?
I live in a very humid part of Japan so unfortunately the weather plays a great part in the process. I like working with more than one doll at the time for face-ups, in this way I can work on one while the other dries. I would say on average, 2 days, or 16 hours for one head. Tattoos and body blushing can take a lot longer. A fully customized SD doll would take around 35 hours, from planning to complete work.
How do you like to work best with a custom order for a client? With total freedom to create your vision, or do you like some feedback/interchange with a client who might have an idea or theme they would like to see realized?
I like my clients to give me as much information as possible on what they want. It's a lot easier to work that way. I also like when they talk about the characters they have in mind, I think to me is very important to know WHO I'm painting. I do have monthly slots for those who want a faceup but have no idea what, in which case I can play with my imagination.
What have been your favorite projects you've done thus far?
My favourite project so far was a fully customized Souldoll Star. She was completely painted with freckles all over her body. I loved the result. I eventually sold her and I was happy that the buyer loved the work.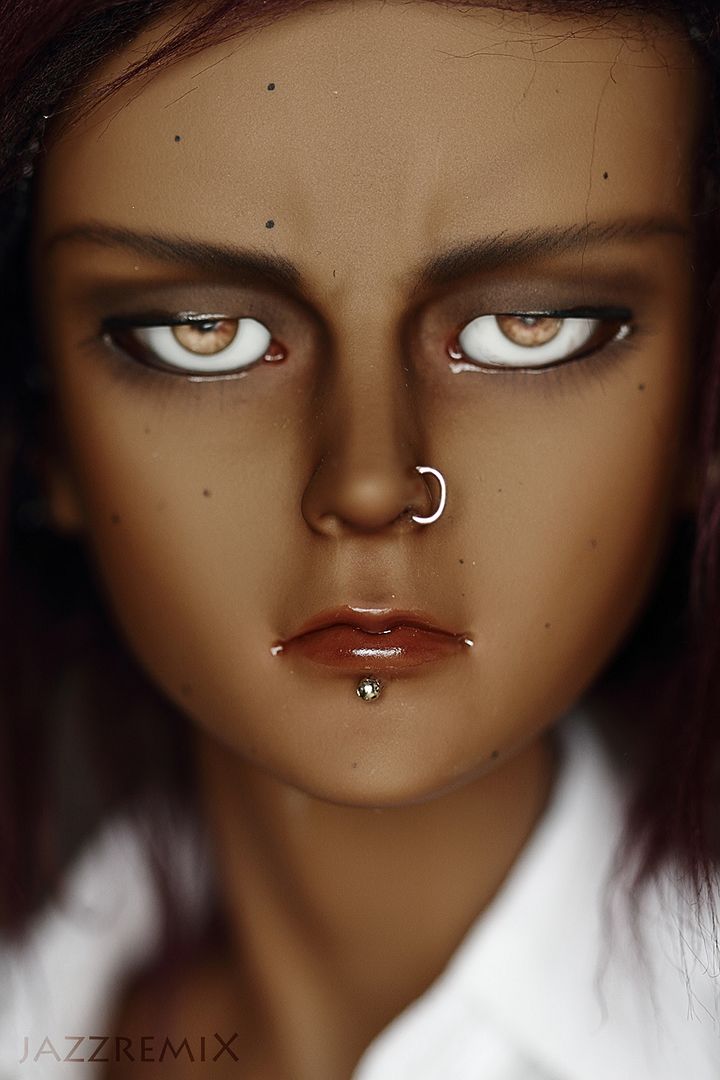 What sets your doll customizations apart from all the others?
That's a difficult question! … What I have heard from people is that I do manly faceups without it being bland and without it being gothic. I guess I have a clean style but still somehow sophisticated.
Are there any sort of projects you've been hoping to work on but just haven't gotten around to it?
I'm actually modding a head right now but it's going slowly. I'm changing nose and eyes. I also plan to start my own sculpt. Probably at some point this year.
What was the most challenging thing you have ever done thus far?
A tattoo I did on one of my boys. It takes half his torso and there is a joint that goes over it. I had to make it so no matter how his body stands the tattoo would look natural and not deformed. It wasn't easy.
How has your style evolved over time, and where do you see it going in the future?
Apart from quality, it hasn't change much until recently. I've been painting since 2008 and only now I've moved to airbrushing. Before it was hard to say I had a style, but now it is evolving quite fast into something more unique. I hope to have a noticeable style and that my clients come to me because of that. Also, I want to continue to improve, always.
Describe your perfect client. Do you like to get a lot of direction, or just be given a general mood, or do you like to see visual examples?
I like visual examples and a lot of details, but people are different and they have different ways of expressing what they want. I try to be the perfect customiser for them rather than the other way around.
Of all the face-ups/customizations you've done, do any stand out to you in particular? Howso?
I will go with the Souldoll Star again. She looked very unique and beautiful. I love when a sculpt suddenly looks completely different from others just because of how it had been worked on.
Do you paint/alter other types of dolls, and if so, how does that compare with working on BJDs? If you do other types of art (drawing, painting, etc) does that influence your faceup style?
It's impossible not to be influenced by my own art, but to be honest, painting BJDs taught me a lot about digital art and I believe the influence went both ways.
Have you ever refused a commission? Why? Or if not, can you think of a circumstance where you might?
I have refused to paint a recast once and will continue to do so because they are illegal and detrimental to the hobby. I would also refuse any commissions that go against my morals and principles. That is, any tattoos glorifying homophobia and racism.
Is there something that is still difficult for you to do? What is the most difficult?
Many things. Painting Tan skin dolls is always troublesome but the hardest thing I find is to get details in tattoos. I really want to paint a whole sleeve and chest but I want it to be perfect and I still haven't gotten there.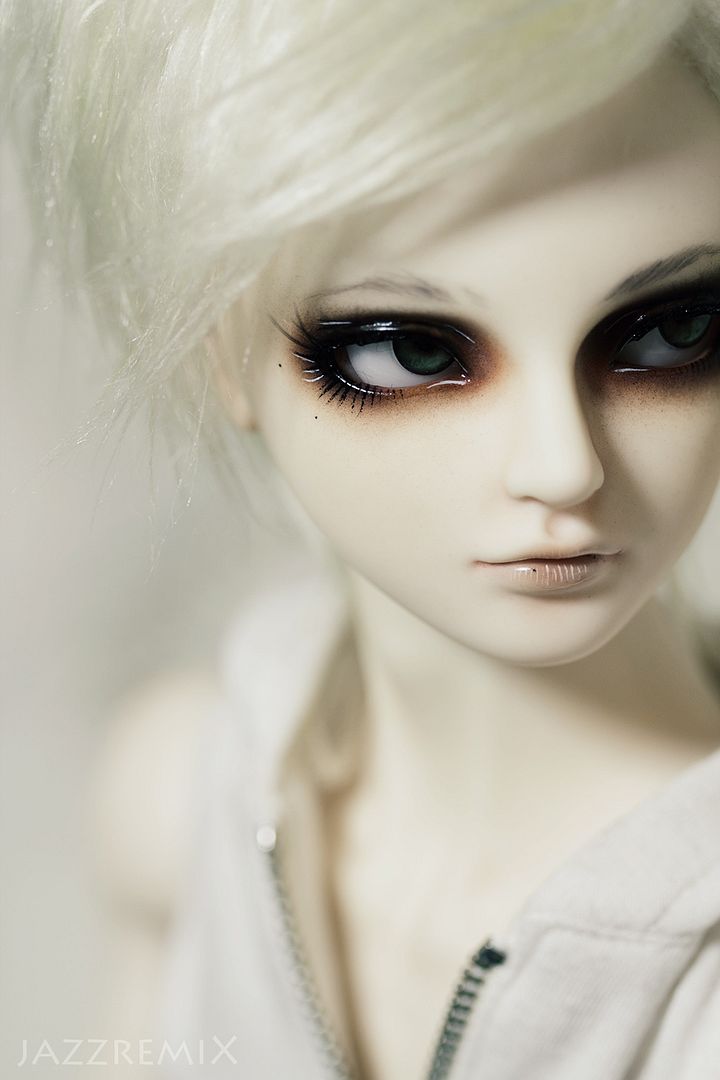 Interview will continue soon!