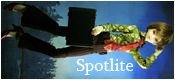 Online Name:  Zagzagael
Real Name:  Elizabeth Vegvary
How can people Contact you: 
Flickr Account:  Zagzagael
Any other ways to get a hold of you or see your work:  Den of Angels, Live Journal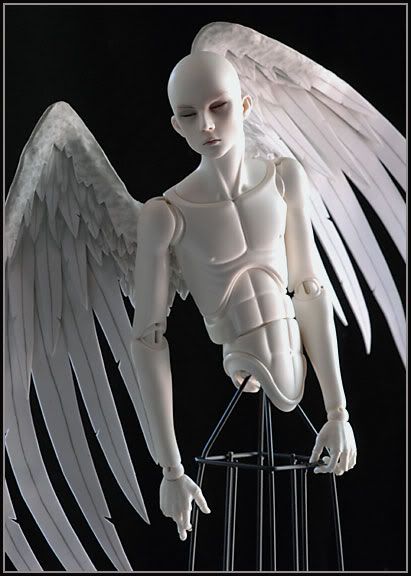 How long have you been into BJDs?
Since April of 2005.
Who/What got you started?
The amazing amazing amazing milk_eye introduced me to ABJD through her livejournal. At the time she had a Volks Nono and a Delf El. Her Nono was a Lolita albino and her El a Gentleman Elegante. I was utterly blown away by her pictures of these dolls, by her customization of them. I have loved dolls my entire life…but had never seen anything like an ABJD. I was hooked instantly.
What inspires you?
I'm inspired by articulation.
How many dolls do you have?
Currently I have 16, but this is too many for me. My closet is acting as some form of dolly mausoleum with some of my dolls interred on shelves inside their boxes.
What do you like best about the BJD scene?
I like how just when you think it's all gone stale, everything that could be done has been done, something new catches your eye, your imagination, and you're off on a jag again.
What do you like best about the fandom?
The fandom? If we're calling the community of collectors a "fandom" then I like everything except the snark. I find other collectors to be very inspiring – the individual approaches to collecting, dressing, shelling, photographing are all full of inspiration for me. I like how a theme can run through the drollery like a piece of shiny thread in a rug – I know some people feel this is tantamount to "copying" but for me it's really not. It's more about being inspired, taking an idea and kneading it into your own version. I really enjoy seeing those sorts of "inspired by" similarities.
What would you like to see in the future from companies?
More articulation, innovation without looking to toy-like dolls such as action figures.
Who are your favorite customizers?
Kittytoes of Melancholy Kitties. Armeleia.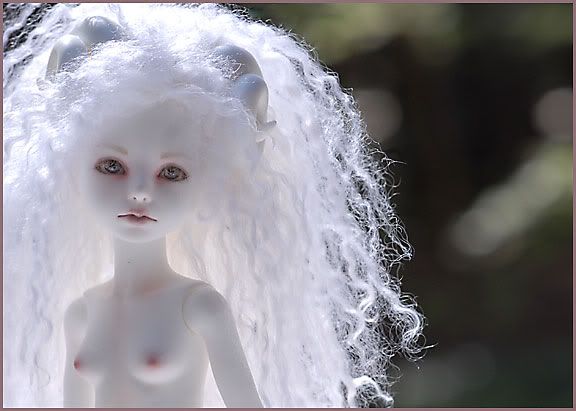 Who are you favorite clothing designers?
I love the work that AnotherSpace does. And when Arcadia Dolls was at its heyday the work was astonishing. I own several pieces of their work and it's just beyond superlative in quality, design and craftsmanship. My dolls tend to…be unclothed. Melancholy Kitties has made me a few bloomer-style pants and I love seeing the dolls in such minimal dress.
Is there any trick (photography, sewing, customizing, sculpting, etc) that you can share with us that would help someone out there with their dolls?
My favorite trick is to use old mourning veils as a filter. You set up your shot, depress the shutter halfway and then with your finger on the button, drape the lens with the veil and shoot! Dark, moody, soft filtering every time!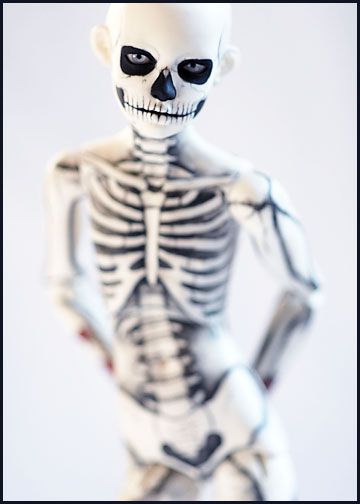 Have you ever experienced doll fandom first hand (i.e. been to any conventions, meet ups, etc)?  If so, what are you impressions?
I was very privileged to be part of the Dollectables and GoGaDoll conventions in the San Francisco Bay Area for three years in a row! Fun times! It was a blast to meet other collectors, put faces to very familiar names, hang out, play with dolls, attend seminars and SHOP! I know that the organization for these events is huge and I understand why we haven't had another here on the West Coast but I sure miss that long weekend.
You are a mod on DOA.  Why did you take on the responsibility? Can you tell us some of your experiences of being one and what you'd like people to know about your job and the board.
I really love the forum Den of Angels. We truly are the largest ABJD forum in the Western world and that comes with a HUGE amount of responsibility – to the hobby and to the collectors. The moderation team wants to bring the best of online community to this hobby and they strive hard in their volunteer status to do exactly that.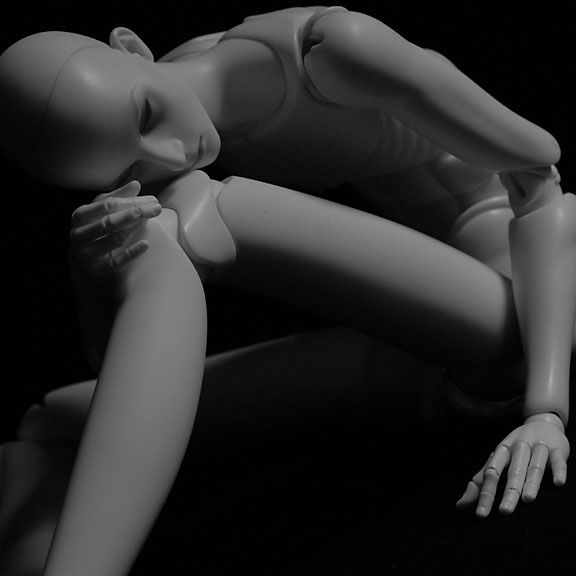 What has collecting BJDs done for you (like to change your life, enhance your life, new friends, new experiences etc.)
New friends! A new outlet for photographic creativity! And the addition of these "house gods" that habitat my home.
What's the most challenging photo-shoot you've ever done?
The one I haven't done yet. I'm working on how I'm going to create marionettes out of the large Dollshe boys.
Do you have a favorite doll? What makes it special?
I have several "favorite" dolls but I do try to re-home dolls that aren't dolls I love passionately! For me, the Dollshe Saint will always be my favorite doll and mould. Now with the heavily articulated DSAM35s bodies, the Saint has become doll perfection!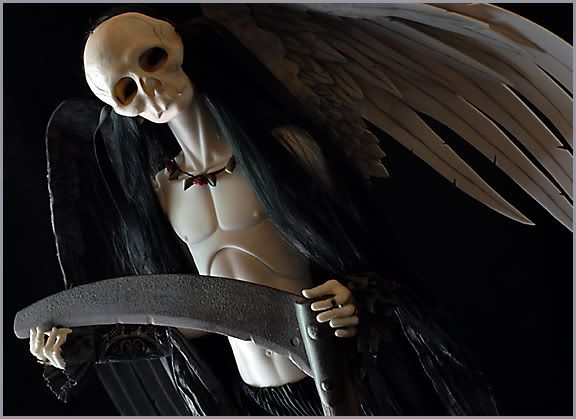 What doll or doll-related item did you have the most difficulty obtaining?
My since-rehomed OE Bermann was a huge $$$ sacrifice – I had to sell my Luts El Elf and Luts Woosoo to bring him home.
What are your favorite doll trends right now? Least favorite?
Loving the robot dolls, the wee elven dolls, and the mega-articulation on the smaller dolls. Tiny mature boys with double body joints!!!! I'm getting frustrated by the FBJD.
Do you fit your doll to the character or the character to the doll?
I buy dolls that I love on impulse! They develop their own characters once they are home.
How do your friends and family feel about your hobby?
I think most consider it just another extension of the strange and artier things I do and have around my house. My husband isn't very fond of lounging naked men dolls. A friend came over once, picked up a Dollshe angel and exclaimed "It's art you can play with!"
Are there any role models in your life or the BJD community who influenced you?
Milkeye, Kittytoes, CitronRouge
What do you think makes your dolls unique?
For the dolls I own that I actually have a singular vision for – angel, demon, skeleton – I think their uniqueness comes from my own imaginative idea of what they represent.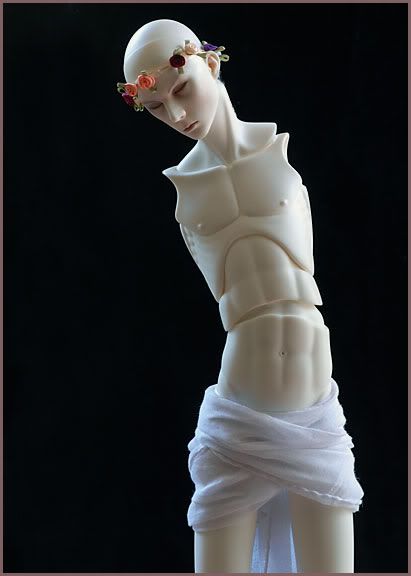 Do you find yourself attracted to any certain type of doll?
The boys. Always the boys. Especially the Dreaming Heads.
What kind of reaction would you like people to have from your dolls/ photos, etc?
Food for thought. Longing.
What's your biggest strength & biggest weakness as a collector/ photographer/ etc?
Sameness and staleness. I am attracted to consistently the same thing, the same idea, and the same inspiration.
How would you describe your personal doll aesthetic?  What do you like most about your own dolls and what makes them "yours" and you?  Do you send your dolls out to be customized, or do you do it yourself?
For a long time my personal aesthetic was the blank male doll. That has slowly changed. I like the minimal customization on my Dollshe boys and I adore the heavy painting on my skeleton boys. And yet the skeleton still represents the more minimal aspect of humanity…so, for me, it really is about how much expression can be forged out of minimal design.
Interview continues in a bit. 😉